US House Resolution on Ethiopia Passes
Resolution Calls for Commitment to Human Rights, Democracy, Rule of Law
Senior Researcher, Horn of Africa@felixhorne1
Today, the US House of Representatives passed a resolution encouraging Ethiopia's government to increase respect for human rights, rule of law, and democracy. This non-binding resolution, combined with recent statements from the US Embassy in Addis, sends a strong signal to Ethiopia's new prime minister that the US expects significant reforms ahead.
Resolution 128 was passed in large part because of Ethiopian-American voters concerned with the Ethiopian government's rights record, who worked together to make themselves an important constituency. Their persistent efforts despite the efforts of the Ethiopian embassy and their Washington lobbyists led to an impressive 108 Congressional representatives from 32 states co-sponsoring this resolution. Hopefully they can build on this success and advocate for binding legislation on Ethiopia.
Amongst other things, the resolution calls for Ethiopia's government "to allow an independent examination of the state of human rights in Ethiopia by a rapporteur appointed by the United Nations." Ethiopia has repeatedly rebuffed efforts to investigate allegations of serious crimes by government forces and has not let in any UN Special Rapporteur to investigate allegations of abuse since 2007. With a new prime minister, now is the time for Ethiopia to change course and allow independent experts to investigate, including the Special Rapporteurs on torture and freedom of assembly.
Over the past tw
=======================================================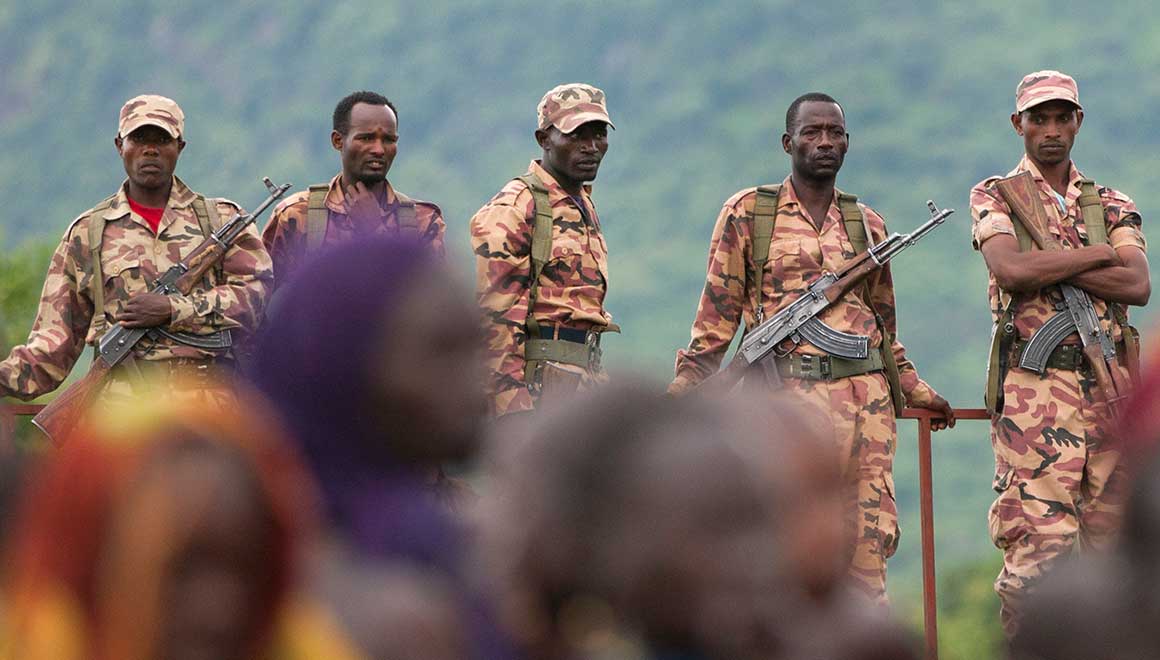 The Oakland Institute applauds the passage of House Resolution 128, Supporting respect for human rights and encouraging inclusive governance in Ethiopia. Introduced by Rep. Chris Smith (R-NJ), the bill was co-sponsored by at least 108 members of Congress.
For far too long, the US government – one of Ethiopia's greatest allies – has abetted and turned a blind eye to the massive human rights abuses and state-sponsored violence taking place in the country in the name of development. By passing H. Res. 128, Congress has finally taken a small step forward to correct past US wrongdoings and stand for justice for the people of Ethiopia.
Over the past years, scores of students, journalists, land rights defenders, indigenous and religious leaders, opposition politicians and more have courageously faced repression and relentlessly spoken up against land grabs, human rights abuses, and lack of democracy in the country.
The passage of this resolution would not have been possible without their determination, as well as the dogged and inspirational advocacy by the Ethiopian diaspora, who put this issue on the map, and made it impossible for US elected officials to ignore the crisis taking place in Ethiopia. We likewise express gratitude to those elected officials who took leadership on this issue, including Representative Chris Smith (R-NJ), Representative Mike Coffman (R-CO), and Representative Keith Ellison (D-MN).