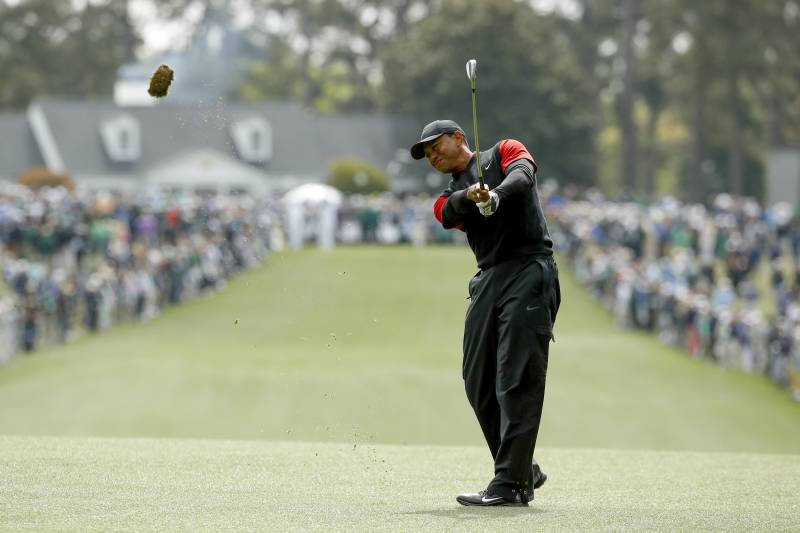 Charlie Riedel/Associated Press
Tiger Woods is returning to the U.S. Open. The USGA announcedThursday that Woods has officially filed his entry for the 2018 U.S. Open at Shinnecock Hills in New York.
Woods, 42, last played at the U.S. Open in 2015 and missed the cut. He hasn't made the weekend at the year's second major since 2013.
"The U.S. Open is the ultimate test in all of golf," Woods said, per Mark Herrmann of Newsday. "Par is a value. That, to me, is a lost art. Going in if you know you shoot something under par, you're going to give yourself a chance. We know that going in. But still, how do you get prepared to get punched in the face?"
Woods has played in two U.S. Opens at Shinnecock Hills, including his 1995 debut that ended in a withdrawal. He finished in a tie for 17th in the last Open held at the course, which Retief Goosen won in windy conditions.
"It's really dependent on weather. If wind blows there, then the winning score is over par," Woods said. "When Goose won there, oh my God, the putts he made on those greens, they were just ungodly fast. The wind was blowing the ball all over the greens."
Woods is coming off his most consistently solid—and healthy—stretch of golf in years. His tie for 32nd at the Masters was the first time he'd successfully completed four rounds at a major since 2015. He also finished second at the Valspar Championship and fifth at the Arnold Palmer Invitational.
Woods said after the Masters he would take a brief hiatus from tournament golf to focus on recovery.
"I usually take three to four weeks off, throughout my entire career, and usually the clubs are put in the closet and I just kind of get away for a while," Woods told reporters. "The run-up to this event is pretty hard and pretty grueling. I pushed myself pretty hard to get ready. And I peaked at it four times over the course of my career and it's tiring."
Woods receives an exemption to enter the U.S. Open because of his 2008 win. That 10-year exemption expires after this tournament.